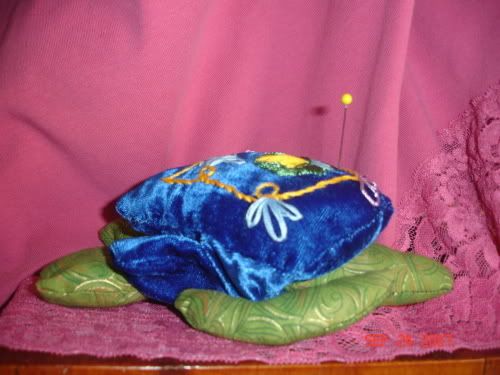 I'm in the pincushion swap on craftster.org. My partner was looking for something earthy, but to do with the ocean/beach. I wracked my brain thinking of what I could make. A shell pincushion? A fish pincushion? And finally I settled on a sea turtle!
I made it so that the shell detaches and can wrap around her wrist so she has the pincushion right there when sewing/hemming/altering.
I haven't embroidered since I was a preteen, so please forgive the mistakes! Oops!